Story of my life this week. Caffeine overload and oranges in a bag.
It's been a few days but nothing new to share, really. Life gets in these ruts for a few days at a time and it takes me a minute to figure out that I'm not really thriving…but surviving (totally stolen from THIS page). Anyway, surviving is no fun seeing how that was my life from August 13 to about the middle of November.
I slept. A LOT. It's like my body gave up trying to keep up with me. Late semester at school is ridiculously insane. Testing, more testing, trying to get in projects, assessments, non-stop rain so the kids are bonkers, after school tutoring, and basically burning all candles at one time. I slept hard off and on this weekend. I didn't get my training run in for Twisted Ankle. It's coming up fast and I'll stress over that later. I needed sleep, obviously. Allergies are kicking my tail, too.
Workouts lately
a LOT of walking
sprints or HIIT workouts
strength circuits
I hope to get back under the heavy bar at CrossFit this week. I need some squats and deadlifts in my life, asap.
Food lately
Thai coconut soup
Beef stir fry with whatever vegetables are left over
Spaghetti
Steak
Breakfast for dinner
Salads
There isn't much there to write home about. Again, this week was a survival week, it seems. These happen when I'm not looking. I get home from work late and just crash. That's why I didn't fight the weekend sleep. I knew another week like this would be waiting for me.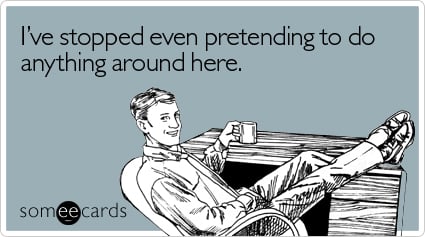 Bring on the new week. This one is over!