It's that time of year again. The day before the official kickoff to the Christmas season. Well, at least that's what the news people say. I start getting the Santa spirit the day after Halloween. But that's just me. However, this recipe for Broccoli cheese soup will keep you happy while making the case for the Retail debates.
This morning, things are off to a great start before the big rush to visit 2 families, one Black Friday extravaganza, two huge football games (LSU/Arkansas and the Iron Bowl—Bama and Auburn), then back home to get our seat belts buckled for an insane month…yes only 5 short weeks…until Christmas.
So far, it's only 9 am and Stephen has decided to fight with the tree lights. Keep in mind, the whole house has been decorated for a while. The only thing left to do is the main tree and we waited until he was off work so he could help. This is his favorite part of the pre-season stuff. He loves decorating the main tree. The tree has been up and lights on for almost 3 weeks. We have sat and watched the news by the light of that tree. We have looked at the small..tiny..bare spot where a few lights are not doing their job. And today, a very busy day ahead, he decides to fight with it. Not just twist a bulb and check the plug ins. Oh no, he whips out the charge detector thingy he uses at work to see if the fuses are working in these bulbs. He goes full body under the tree..I wanted to ask if he needed one of these auto creepers….
…but decided not to antagonize him.
We finally came to rational adult decision. Turn the tree and put the bald spot against the corner. "Remind me to fix that next year" he said.
Now, it's off to Wal-Mart. My goal:
some candy for a dessert
crock pot liners
photos to contribute to one of my favorite time sucks: People of Walmart.
I'm on a mission. I will succeed.
Now let's get down to some burning questions:
1. Am I still eating low carb?: Yes.
2. Am I aware that I need to carb up for a marathon?: of course.
3. Am I still losing weight?: yes. slowly, but steadily.
4. Am I craving sugar/comfort carbs/ potatoes?. Nope. I made fish last night and fried a big plate of potatoes for Stephen. I didn't want or eat them. I'm making some salty sweet treats this afternoon and I'm not craving them. It's crazy how that works considering the huge mess I was in eating every potato/flour/sugar/sweet thing I could get my hands on.
5. Will I eat stuffing on Thanksgiving? Of course. I'm not punishing myself. That ties back into #2.
6. Will I eat dessert on Thanksgiving? You bet your sweet potato pie I will.
So, that's the quick version of what's been going on with me and food.
One of my favorite soups for the fall is this.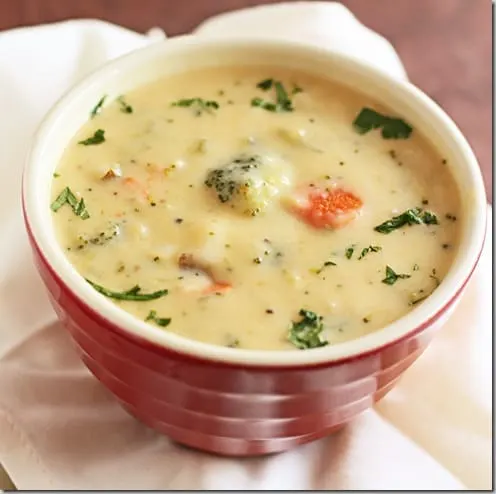 Broccoli Cheese Soup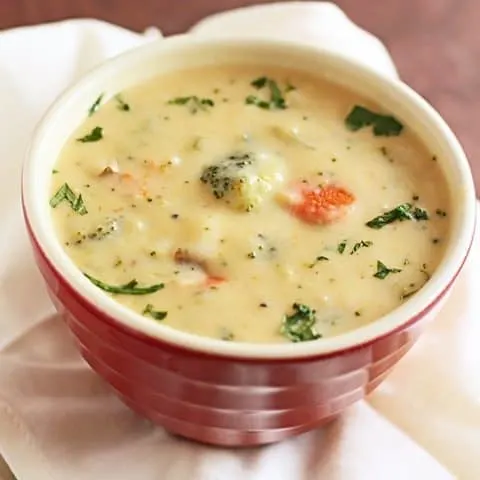 Broccoli cheese Soup
Ingredients
4 tablespoons butter, room temperature
1 1/2 pounds fresh broccoli
1 large onion, chopped
1 carrot, sliced
Salt and freshly ground black pepper
3 tablespoons all-purpose flour
4 cups low-sodium chicken broth
1/2 cup cream or 1of milk
1 cup of shredded cheddar cheese
Instructions
Melt 4 tablespoons butter in heavy medium pot over medium-high heat.
Add onion, carrot, salt and pepper and saute until onion is translucent, about 6 minutes.
Add the flour and cook for 1 minute, until the flour reaches a blonde color.
Add stock and bring to boil.
Reduce to a simmer and add broccoli.Simmer uncovered until broccoli is tender, about 15 minutes.
Pour in cream and cheese. Stir to combine and melt. Serve hot.