Tis the season for quick and healthy meals to help break up the endless menagerie of cookies and fruitcake. With the big day coming soon, there are still parties and celebrations and baking marathons coming up. A quick dinner of chicken and rainbow chard can be on the table in 30 minutes. Pre-cooking the chicken on the weekend could cut this time to 15 minutes. To make this dish Whole30 compliant, use ghee in place of butter.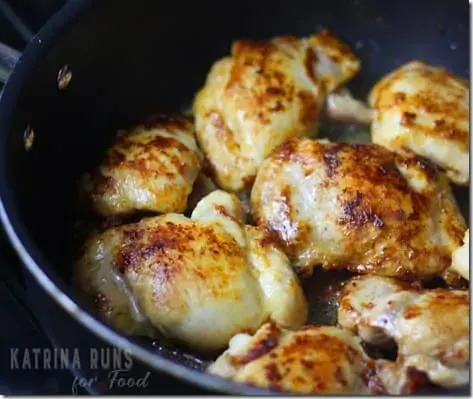 Rainbow chard is in season right now and I love to saute it in a pan with butter and garlic. Something magical happens to greens when you add butter and garlic. I also used some rainbow carrots to add a touch of sweetness. I love these quick and easy meals. IF I have time to make a cup of hot tea and enjoy some music and cooking, I'll make this a one-pan job by cooking the chicken first and using the pan drippings to cook the carrots and chard. It adds another 15 minutes to the total time.
To make this, I rough chop the leaves and fine chop the stems. They are more dense and will take longer to cook. The leaves wilt beautifully with the ghee. I love the color of these stems.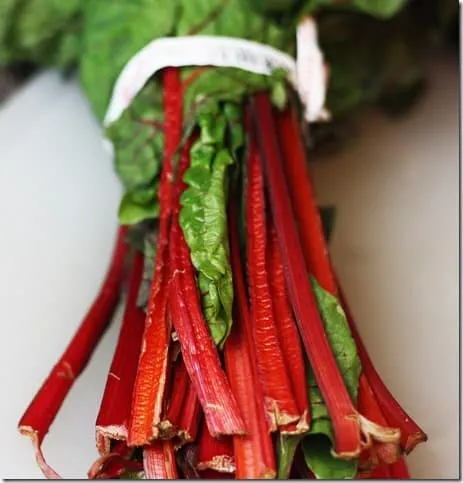 Cook the carrots first, about 8 minutes. Then add the chard stems and leaves. Saute the whole thing another 4-5 minutes until the stems are done.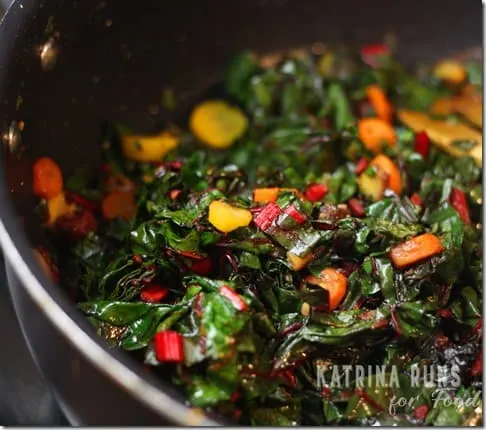 I like to extend this meal by serving it over riced cauliflower. I love adding this in my Whole30 rotation and I know several variations with these greens. Adding spices and heat could make this a completely different meal. Enjoy!
Chicken and Rainbow Chard
Ingredients
8 chicken thighs , boneless and skinless
2 Tablespoons ghee, or butter
4 cloves garlic
1 bunch rainbow chard
1 cup rainbow carrots
Instructions
Heat pan to medium. Add 1 Tablespoon butter. Salt and pepper chicken thighs and place in pan. Let chicken sear on one side 5-8 minutes. Turn chicken and cook 8 more minutes.
While chicken is cooking, heat another pan and add 1 Tablespoon of butter. Add finely sliced carrots and minced garlic and cook 5 minutes. While carrots are cooking, prepare the chard. Rough chop the leaves. Fine chop the stems.
Add chard. Toss with butter and carrots. Saute' 5 minutes.
Serve chard and carrots over riced cauliflower and top with sliced chicken.
*If chicken has been pre-cooked, heat it in pan over low heat.