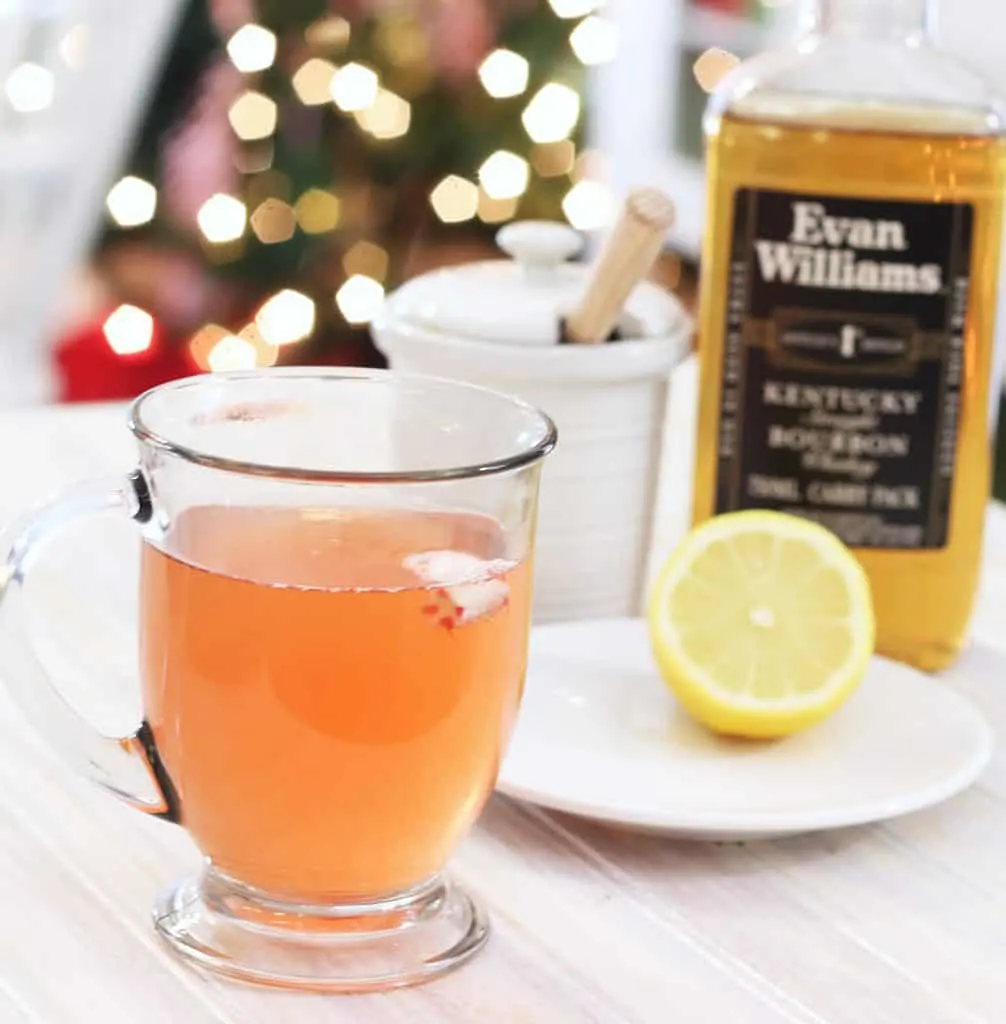 I feel almost silly calling this a recipe. However, one quick look at search trends revealed that many people are looking for ways to deal with all the coughing going on this winter.
What is a Hot Toddy?
A hot toddy is any hot drink with alcohol, sugar, and spices. A hot toddy is often used for a cough due to colds.
My favorite remedy will always be my whiskey cough syrup from the cabinets of grandparents everywhere. This tried-and-true cough remedy is always on hand.
But, there are times when I want something hot to drink by a fire and something more than a tablespoon out of a jar. This recipe hits the spot.
What kind of whiskey?
This is personal preference.
If you have some top shelf on hand, go for it. If you received a velvet bag of spirits for the holidays, this is a great way to test it out.
If you would rather use rum or brandy, either of those will work.
The reason for the alcohol? One study suggests that some alcohol consumption helps fight off viruses. Other reasons include whiskey helps you sleep, which is crucial in fighting off sickness.
Also, have you seen those prescriptions from back in the days of serious flu seasons? Handwritten alcohol is the main ingredient. I would rather stick with aged in a barrel whiskey than some of the narcotic stuff that makes me itch and see things.
Can I substitute honey?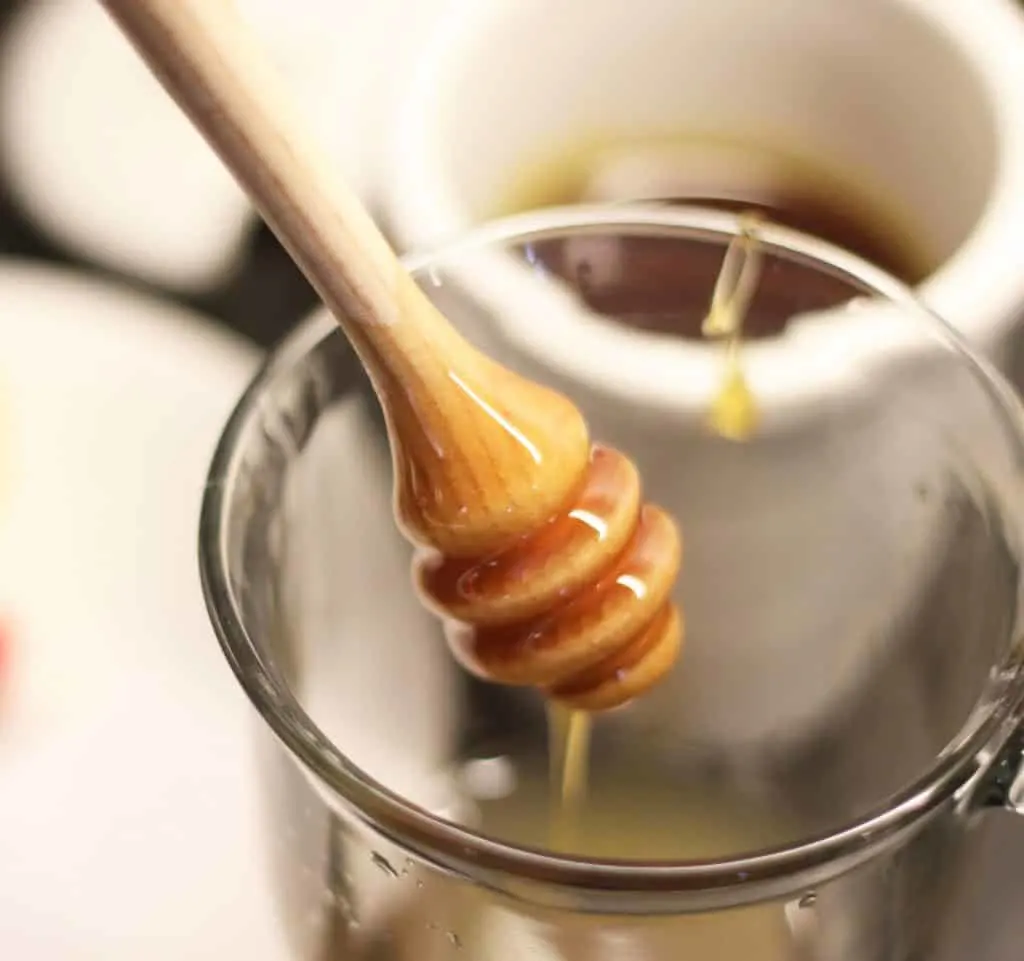 If you are concerned about the sugar content, you can reduce or eliminate it altogether. If you want a more powerful punch, use molasses which has more magnesium, copper, and B vitamins.
Honey has many anectodal reports showing favorable results in dealing with cough, and sore throat.
For many parents, a spoon of honey is just as effective as the main ingredient in childrens' cough suppresant and it tastes much better.
Try a little with your hot drink!
Should I boil the water until it's time to pour?
No. Boiling water will destroy any nutrients and enzymes in your other ingredients. Plus, you'll burn yourself and that's no fun.
I put my water in a kettle and set it on medium-high heat. As I gather the other ingredients, the kettle will start singing. I turn off the heat and REMOVE THE KETTLE from the hot stove eye.
By the time I have measured out my honey, lemon, and whiskey, the water is no longer boiling and ready to pour.
Where can I find soft peppermint?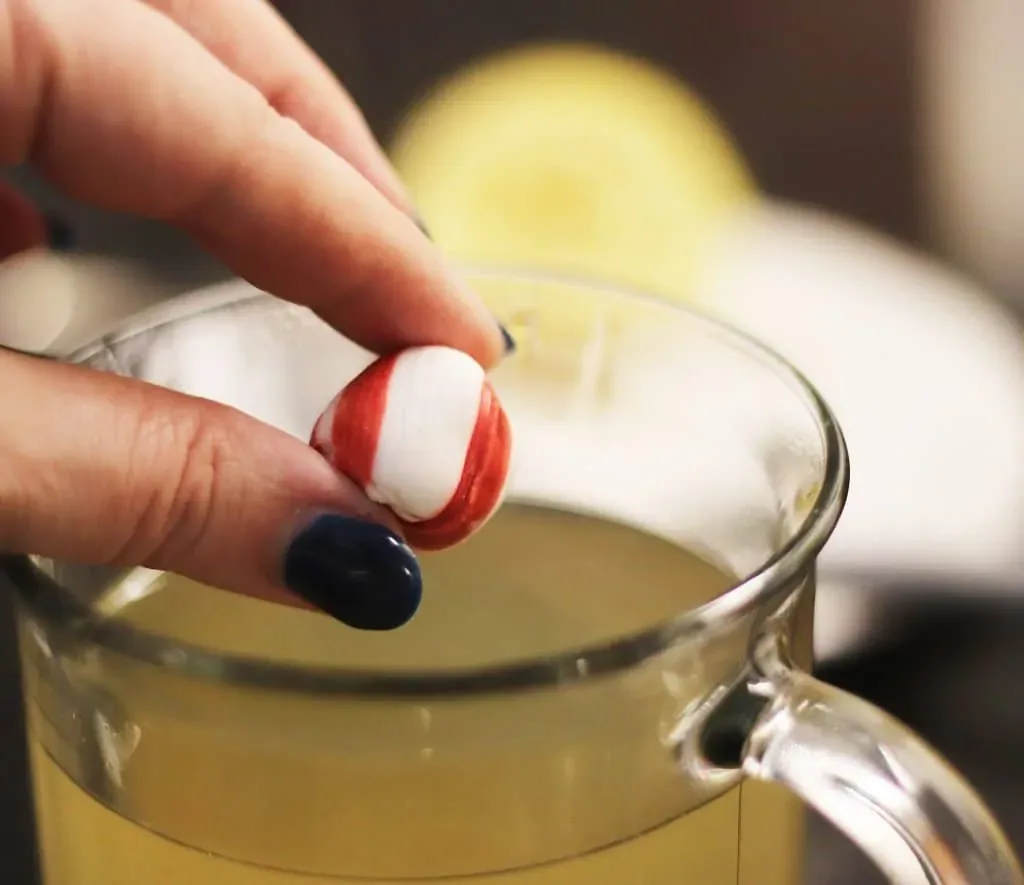 During the spring and summer months, I can usually find these individually-wrapped candies in grocery stores in the hanging bags with the peach rings or jelly beans.
During the fall months, you can usually find these in pharmacies, grocerty stores, and big box stores in tubs on a seasonal shelf.
The reason I use the soft candy is due to melting. These melt much better than the hard candy and I like the cleaner peppermint taste.
Are the measurements exact?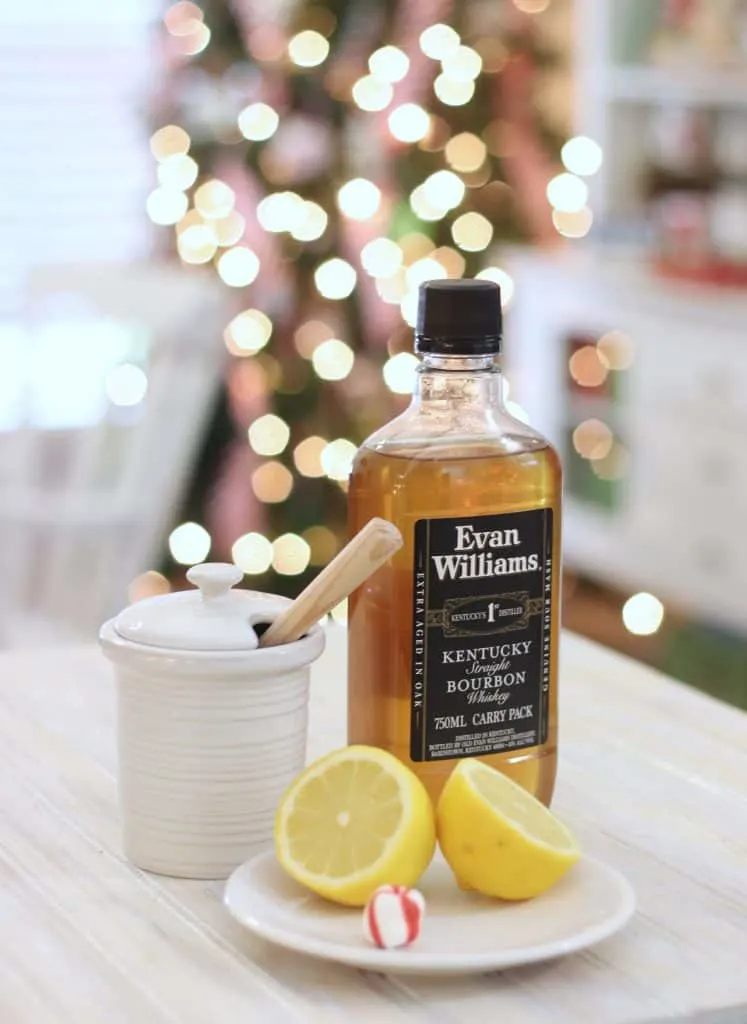 This is a very flexible recipe to experiment with. I have found these measurements seem to create a great balance of sweet, tart, and kick.
If you find it too sweet, add some more lemon. If it is too tart, drizzle in another swirl of honey.
Can't taste the peppermint? Add another piece of candy.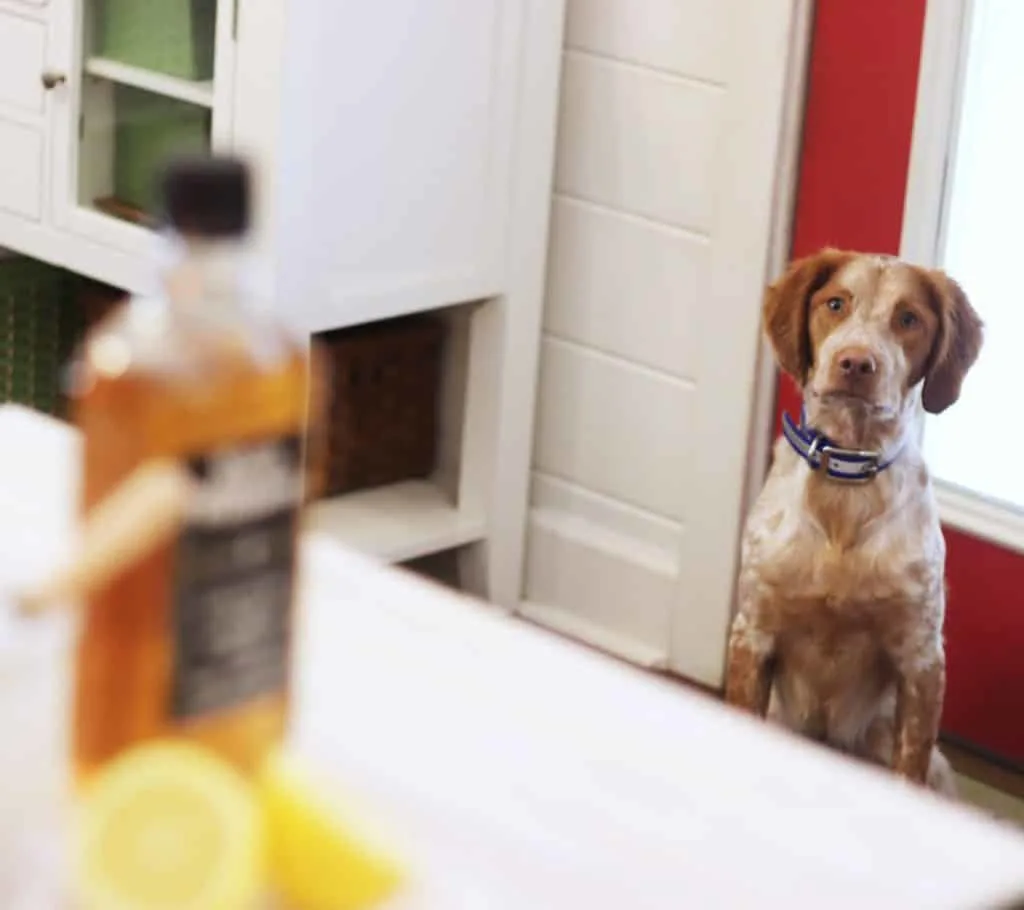 Hot Toddy for Cough
A quick and easy hot toddy with whiskey, honey, lemon and peppermint! Perfect for any cough or cold. This whiskey remedy is a staple for winter flu season!
Ingredients
2 Tablespoons Whiskey
1 Tablespoon of Honey
Juice of half a Lemon
1 cup of Water
1 piece of Soft peppermint candy
Instructions
Heat water to almost boiling. (see info in blog post)
In a glass mug, add honey, lemon juice, and whiskey.
Pour in hot water. Stir.
Add soft peppermint candy, if desired. Stir to melt or let it melt naturally.
Serve immediately.
Nutrition Information:
Yield:

1
Serving Size:

1
Amount Per Serving:
Calories:

157
Total Fat:

0g
Saturated Fat:

0g
Trans Fat:

0g
Unsaturated Fat:

0g
Cholesterol:

0mg
Sodium:

1mg
Carbohydrates:

24g
Fiber:

1g
Sugar:

23g
Protein:

0g