One of my best ways to cook chicken thighs is to put them in the slow cooker.
I'm always searching for new ideas to brighten up chicken and this recipe was a big hit.
It has Italian flavors with a layer of heat that makes it interesting. Because I made this during an afternoon of weekly meal prep, I took the time to pan sear the chicken and use the pan drippings to make a fantastic sauce.
After 8 hours of simmering in the slow cooker, this dish had a very rich flavor that tasted like I nursed over a pot all day long.
However, if I make this on a frantic morning before going to work, I can literally throw all the ingredients in the slow cooker and walk away.
The chicken does not have to be seared before. The spices will do the work to make it a great dinner when everyone is tired and looking for home-cooked comfort food.
There is a LOT of flavor in those pan drippings.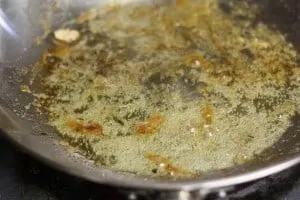 Because tomatoes are acidic, they help release the bits into the sauce.
I need more chicken ideas! School is starting back and everybody is looking for new dishes to break up the long summer of being stuck inside.
Chicken Cacciatore
Total Time:
8 hours
20 minutes
Ingredients
1.5 lbs boneless skinless chicken thighs
2 Tablespoons oil or butter
1 large onion, chopped
1/2 red bell pepper, sliced
1/2 orange bell pepper, sliced
1 cup Bella mushrooms, sliced
2 large carrots, sliced
3 cloves garlic, minced
1 28 oz can of crushed tomatoes
2 cups of water or broth
1 Tablespoon fresh thyme or 2 teaspoons dried thyme
4-5 basil leaves, chopped or 2 teaspoons dried basil
1 Tablespoon crushed red pepper flakes
Instructions
In a large slow cooker, layer the onion, peppers, mushrooms and carrots.
Heat pan over medium heat. Add oil or butter. Add chicken thighs. Sear 1-2 minutes per side. Lower heat to LOW. Remove chicken and add to top of vegetables.
Return pan to LOW heat.
Carefully (splatters!), add the can of crushed tomatoes and immediately begin stirring and scraping the chicken bits and drippings. Add the garlic and herbs/spices. Continue stirring until all pan drippings have released and are mixed into the sauce.
Pour the sauce over the chicken and vegetables. Add 2 cups of water.
Cover and set for 8 hours on LOW.
Serve over cauliflower rice.