Wow. It's been a while..say maybe…mid season last year since I've seen our team look this good.
59-0. That's not just winning, that's an annihilation. Saban put in the 2nd and 3rd strings mid-way through the 3rd quarter so he didn't intentionally run up the score. Our last 2 games have not been great. We won't talk about the loss. We won't talk any more about the near-loss at Arkansas last weekend.
But we will talk about this! That last little line. It means something. "Largest shutout vs Ranked Team in AL history". That means, my friends, that under Saban, this team did something that no team under Bear Bryant ever accomplished.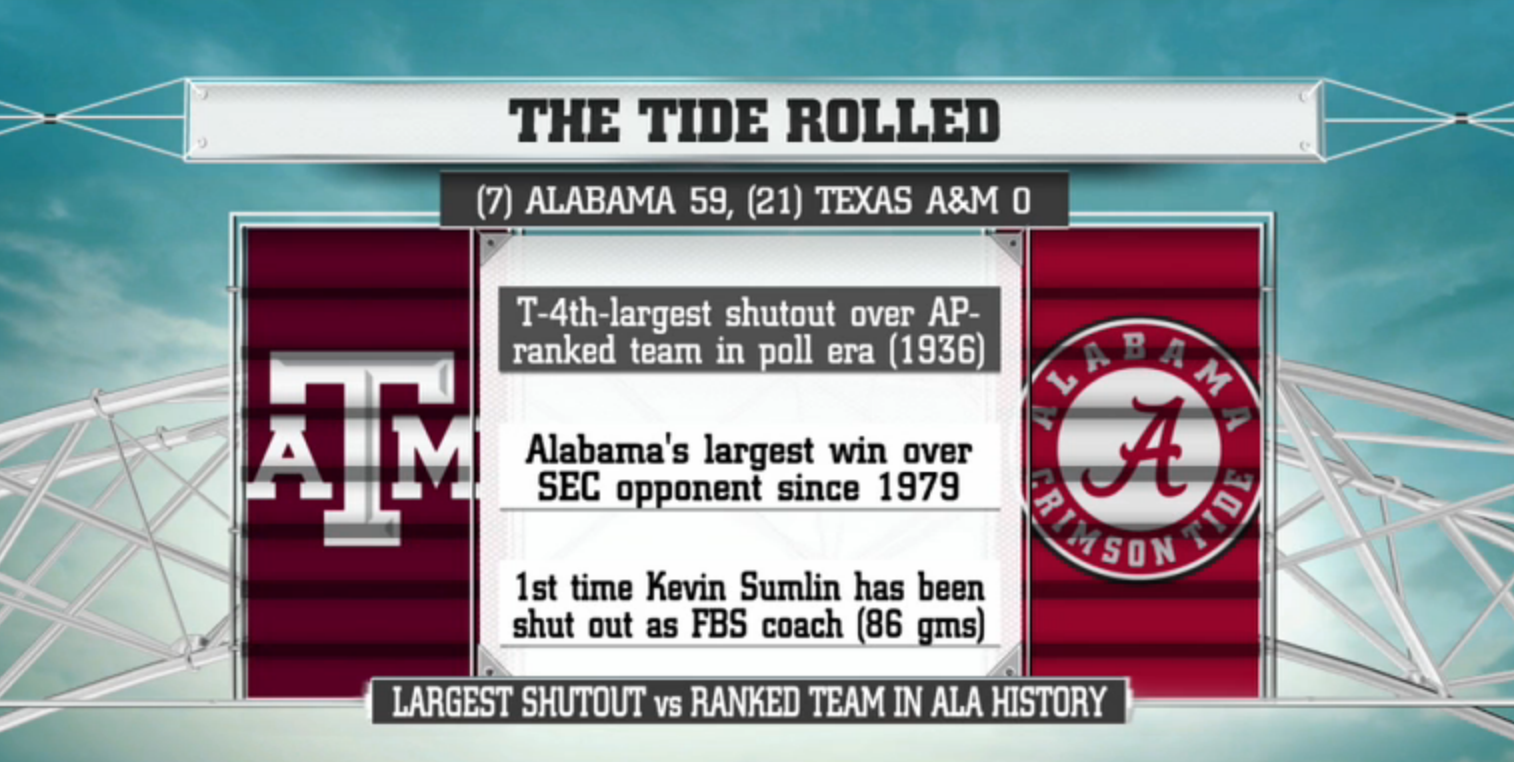 I'm enjoying this week because I know that walls can come tumbling down 7 days later. We have Tennessee next weekend. I consider TN to be a frog hair below Auburn on the Rivalry totem pole. They want blood. They will come out hard. And we can fall just as fast as we can rise.
But just to put a little teaser out there….