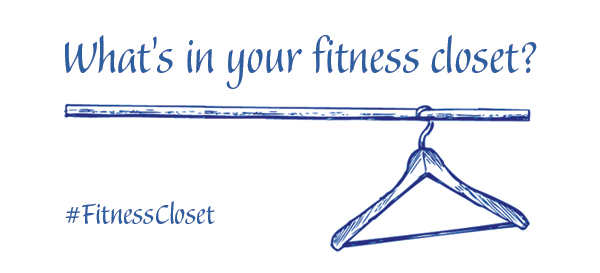 And apparently, I really like Nike apparel.
This all started by Pavement Runner who suggested a link up with details about what types of running/fitness gear we all hoard have. Once a year, I go through my nooks and crannies to donate old stuff, fluff the good stuff, and I never realized my addiction to running gear. 
(I did not lay out all the race shirts)
47 various race shirts
Witness the serious addiction.
New Balance (CrossFit), Brooks Adrenaline, Soloman, Brooks Pure Flow, Brooks Launch, Saucony Virrata
(4 pairs of Saucony on the way. Fastwitch, Mirage, Kinvara 3, Kinvara Trail)
Before I go any further, keep in mind a few things:
I've been running a long time…stuff collects
I bargain shop like it's my job. Most of this came from outlets or sales.
I often buy several of 1 item once I know I really like the item. This explains the multiples.
I have had most of this for more than 3 years, and a LOT of it for more than 5 years. Some shorts and tanks are 8 years old.
After my first pair of Nike shorts and 1st blue tank top, I knew the brand would last. I have not had to throw away 1 item of Nike clothing. It withstands dirt, sweat, humidity, trails, briars, THOUSANDS of washings, and did I mention sweat? Even the white tanks are still white. I can't say the same about white bras or socks..neither of which are Nike. I don't wear their shoes (ever) but I have had great success with their apparel.
22 pairs of Nike tempo shorts
21 Nike tank T-back shirts with shelf bra
17 Nike sleeveless tech
7 short sleeve Nike tech shirts
16 long-sleeve Nike tech shirts
(3 are in the wash and I'm wearing 1)
10 Nike jackets
4 Nike full length tights
4 Nike skirts
2 Nike compression shorts
4 Nike running capri tights
12 Nike yoga pants.
Smartwool compression socks. 15 pairs of Balega. Not 1 blister in 8 years of running. Hiking..that's another story
11 hats (4 are not pictured)
gloves, Turtle Fur, Buff
Brooks running bag, Thirty-One gym bag
Garmin 610, iPod Nano4
Camelbak Annadel, Nathan Quick Draw
I think that is enough for now. I could go on with core warmers (North face, Columbia, Nike), injury aids (the Stick, Foamy, Cho-Patt brace), and underwear (Jockey. 32 pairs) but I believe I have shocked myself enough.
Thanks, Pavement Runner for this walk down an 8 year history of running and reminding myself one of the small perks of being a lifelong runner….cute clothes!