Happy First Friday! It's also my first day back to work and I won't lie. I NEED to use this teacher work day as an actual clean-the-classroom work day, but I WANT to sleep a little longer. I am fighting off an awful cold/sinus/crud thing and I am dragging my tail to school.
Here are a few things high on my interest list lately.
1. Snowman mug
Each year, I like to check out Pier 1 for their seasonal mug and matching plate. I found the first one in Memphis a few years ago and I loved the shape and size of it. I checked the next year, and there was a similar mug but different enough to add to my mug collection. However, this year, I totally dropped the ball on checking on it. Since we are experiencing a major long-term cold snap for Alabama, January seemed like a perfect time to get a new snowman mug.
2. Fuzzy boots.
That cold snap we are having requires fuzzy boots and these are seriously warm. Since I'm off school for winter break, I put them on when I get dressed and they stay on all day. We are below freezing here and I can't deal with cold feet.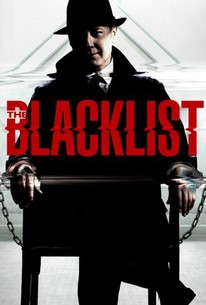 3. The Blacklist playlist
Where have the years gone? Pretty in Pink years.
Now, James Spader is all grown up and starring in a TV show that sends the mind on a roller coaster that leaves you on the edge of your seat. I absolutely love this show, even with the surprise cliffhangers in mid-season. But aside from the storylines and acting, the song selections for each show are amazing. They cross all genres and decades but the way they fit the episode is perfection. You can find the songs by episode here.
4. TALL sizes from Old Navy
Flannel shirts are a staple in my closet. I wear them from September – March when I realize I'm the last holdout for winter clothing. I've always liked Old Navy for their flannel shirts, but I recently found out just how much more I love Old Navy. Tall sizing. That means my sleeves actually reach my hands. I have abnormally long arms, but I'm not tall. I have to order online, but ON often has free shipping coupons.
5. Williams Sonoma dish towels
I know, I know. I've read the Hater's Guide to Williams Sonoma Catalogue and laughed heartily at the parody . But I can't help it. Peppermint bark is a holiday tradition and while I'm there, I check out the rest of the pretentiousness on display. There is one more item that I absolutely believe in buying. These dish towels. They are super absorbent but the best part is they HOLD THEIR SHAPE. The more you use and wash them, the better they get. I have a few sets and I use them daily. BUT, only the striped towels like the picture above. If you buy the wide single stripe Logo towels below, prepare for disappointment. You can't fold them after you wash them. The corners do not match up. Monsters. Every last one of them for making towels that can't be folded. I have 3 of these logo towels and they have been banished to the grungy nasty pile only useful for grungy nasty stuff.
That's all I've got for early January. Happy Friday!